Lifestyle speakers cover a broad spectrum of experience.  Cooking, style, beauty, career, health, and fitness are all lifestyle topics you might encounter.
We love lifestyle speakers because their topics can be so fun and diverse. Check out 6 awesome speakers who are all killing the lifestyle game, but in different ways.
---
Known mainly for her role on the MTV reality series Laguna Beach, and her starring role in its spin-off, The Hills, Conrad has also made a name for herself in many other fields. She is praised for her personal style and has 3 of her own very popular clothing lines. Conrad is also the author of several best-selling books on style, beauty, and entertaining as well as a popular young adult fiction series.
Lifestyle Topics: beauty, style, entertaining at home, hosting
---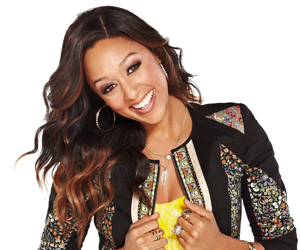 Tia Mowry is an actress, known for her popular television shows and movies with her twin sister, Tamara. After coming into the public eye as a teenager, Tia's career has grown, changed, and evolved as she's gotten older, gotten married, and had a child. Now, she is the host of her very own The Cooking Channel show, Tia Mowry at Home. The audience gets to see her recipes, her friends, and sometimes even go to work with her.
Lifestyle Topics: food, cooking, motherhood, parenting, planning
---
As a TV personality and celebrity fashion stylist, Brad Goreski has made his name in the fashion entertainment industry. He is the former host and star of Bravo's reality show, It's a Brad, Brad World and now co-host of E!'s The Fashion Police. Brad can give behind-the-scenes insight into what it's like to get a celeb ready for an event and gives his best tips for how to style yourself for any kind of event.
Lifestyle Topics: style, fashion, glamour
---
Carla Hall is a chef and television personality. She currently stars as co-host of ABC's popular daytime talk show and lifestyle series, The Chew. She is also well known for her successful appearances on Top Chef and Top Chef: All Stars. Hall's style of cooking blends her French traditional training and education with her southern background and upbringing. Both of Carla's cookbooks focus on the wonders of comfort food and include some of her family's old recipes.
Lifestyle Topics: entertaining, cooking, food & recipes
---
Tamilee Webb is a fitness expert (some say guru) and instructor, as well as the former co-host of Fit TV. She is best known for her award-wining fitness videos, and now DVDs, Buns of Steel and Abs of Steel made popular in the 80s and 90s. Her fans love and admire her for her no-nonsense approach to fitness, health, and wellness, which she continuously proves to be achievable, even within the confines of one's own home.
Lifestyle Topics: health, wellness, fitness, mind & body
---
Genevieve Gorder is one of our favorite interior designers. She has a few different series on HGTV, including Genevieve's Renovation and Dear Genevieve. She can also be seen as a judge on HGTV Star or as a regular contributor on "Rachael Ray" and The TODAY Show.  Known for her soulful designs and her unusual habit of working barefoot, Genevieve can style anything from urban living rooms to tween hangouts.
Lifestyle Topics: home, design, style
---
All American Speakers, a division of All American Entertainment, specializes in representing meeting and event professionals to secure celebrities and influential voices for their speaking events worldwide.